This weeks Canadian Cutie is
Elizabeth
...I think I need to take a few lessons from her because she is always rocking red lips...why can't I be brave like that?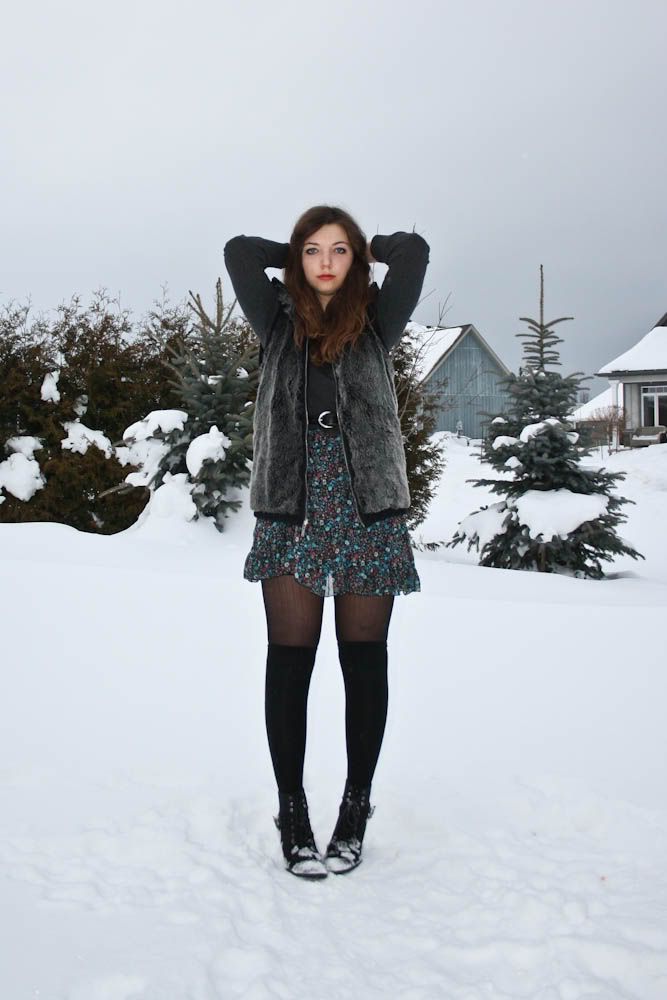 Name:
Elizabeth
Location:
A little town a few hours outside of Toronto
Blog Name:
A brief description of your blog:
A unemployed girls personal fashion blog with some music and style inspiration thrown in.
How long have you been blogging, and what made you start?:
I have been blogging since April. I started after my family moved to a new town with this awesome thrift store where i found a ton of clothes super cheap so I decided to blog about the clothes i found and it grew from there.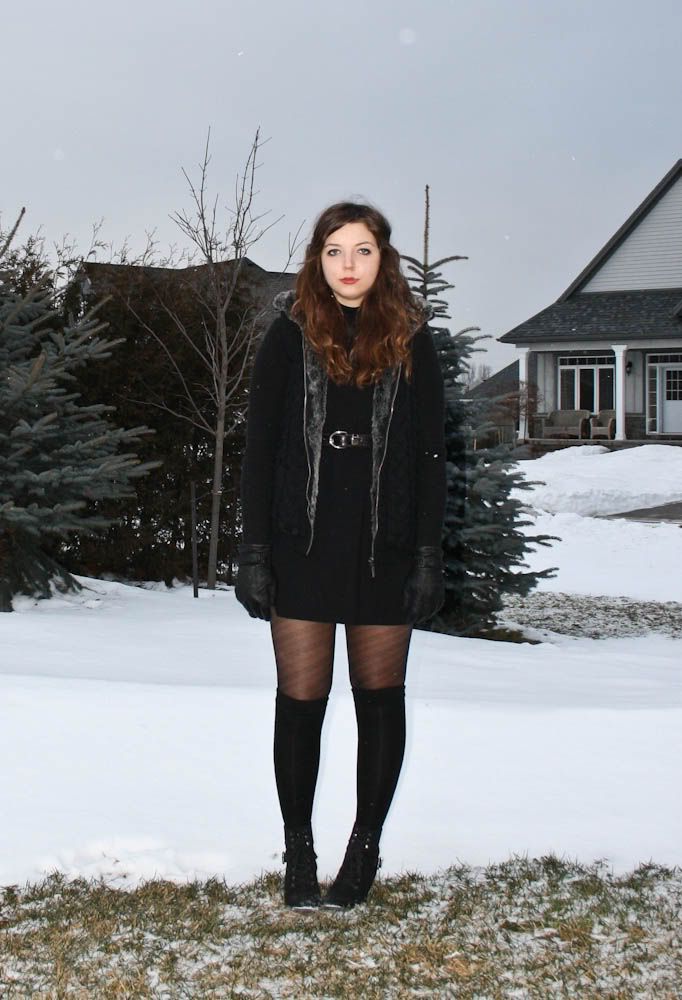 How would you describe your personal style?:
Oh i always have a hard time describing my style, it is definitely vintage, comfortable, girly with some grunge (i am in love ripped tights and dresses right now) and lace up boots i LOVE those :)
Do you feel that you can relate better to fashion bloggers living in Canada? Or is there no difference?:
oh for sure!!!! I know i have such a hard time shopping for clothes in malls, they always seem full of hoodies and jeans. So i love seeing where other Canadian girls shop to find such cute clothes. Also now that it is winter and freezing cold it is so inpirational to see how other girls stay looking chic in the snow and ice!
What are some of your favourite Canadian (only found in Canada) stores?:
I mainly shop at thrift stores but my two favourite Canadian stores would probably be Winners (i found my faux leather jacket which i love so much!!) and Bluenotes because i love their jeans.
What store do you wish would open up in Canada?:
I would love some European Brands to open up in Canada like Primark, New Look, River Island and Topshop.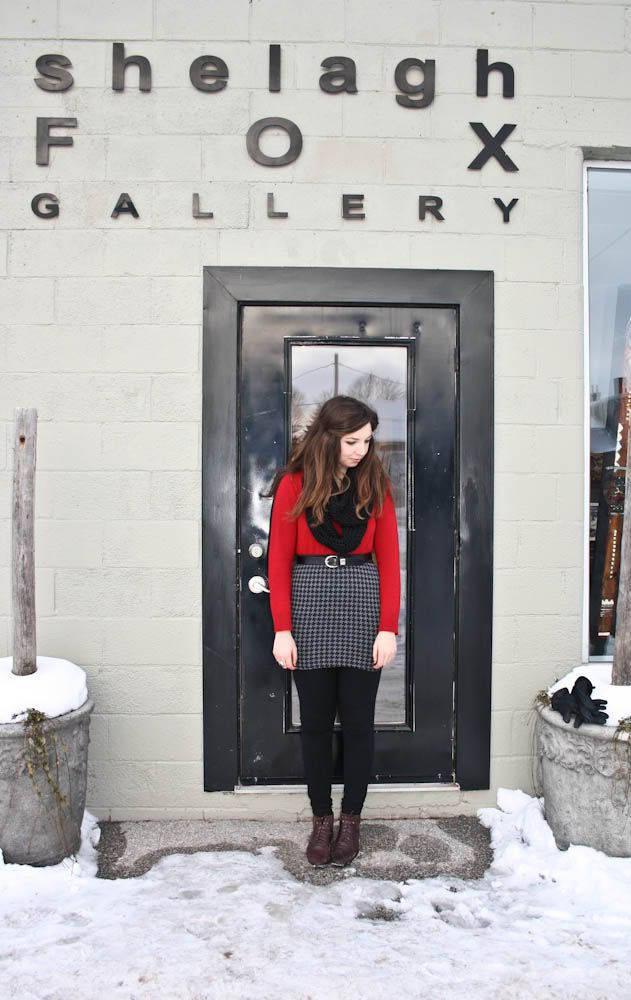 Do you have any favourite Canadian designers/fashion brands?:
I don't really follow any Canadian fashion designers (bad i know)
Who would you consider a true Canadian Fashion Icon?:
Probably Coco Rocha or Daria Werbowy
Finish these sentences:
A person with true style is someone who...
doesn't worry about what others think and dresses the way they want to even if it is different from everybody else.
My greatest fashion inspirations come from...
other bloggers definitely!! I love seeing other girls style and how they wear trends in real life.
The most

cliché

Canadian thing I enjoy/have ever done is....
saying "eh" and not even realizing i when i do it!!
Aside from fashion blogging what do you enjoy doing in your spare time?:
I love to read although i haven't found a really good book lately, cook, watch old TV shows (currently watching Buffy the Vampire Slayer).
Do you have any other random thoughts or interesting things you would like to share about yourself?
Just thanks to anyone who reads this, it is such a awesome idea for a feature!! 
Thank you Elizabeth for your answers!
Want to be my next Canadian Cutie? Check it out
here
!