Hello Fashionistas! I am so excited to guest post for Natasha while she takes her much needed break. My name is ~L~ and I blog over at
Avid Accents Style Blog
. My blog is the go-to destination for fashionistas on a budget. I give my style tips (because I'm a mama on a budget) on how to extend and make the best use of your closet while keeping your wallet happy as well. With features like On the Style-List, Vintage Views, What I Wore and Secondhand Swagger, I try to merge fashion, frugalness and good entertainment.
Today I brought a little DIY Dilemma with me. (Since Natasha loves DIY:-)
I'm a fan of bangles but I hate the time and effort they take to put on. Honestly, I never knew I had chunky hands until bangles became popular. I have the scrapes and scratches to prove it now.
Well, anytime I have a fashion problem I try to solve it with DIY first. I actually found two ways to solve this DIY Dilemma.
Materials for both:
-Thin metal Bangles
-Strong scissors
-Jewel-it glue
-Glue gun and glue sticks
-24 gauge gold wire
-Scrap fabric (at least 8 inches long)
-Small beads
First solution- Beaded cuffs (level EASY)
For if you want to keep the metal bangle look but save your hands in the process
1. find the strongest scissors you can and cut 1 inch off each bangle
2. get 2 small beads that fit the ends of your bangles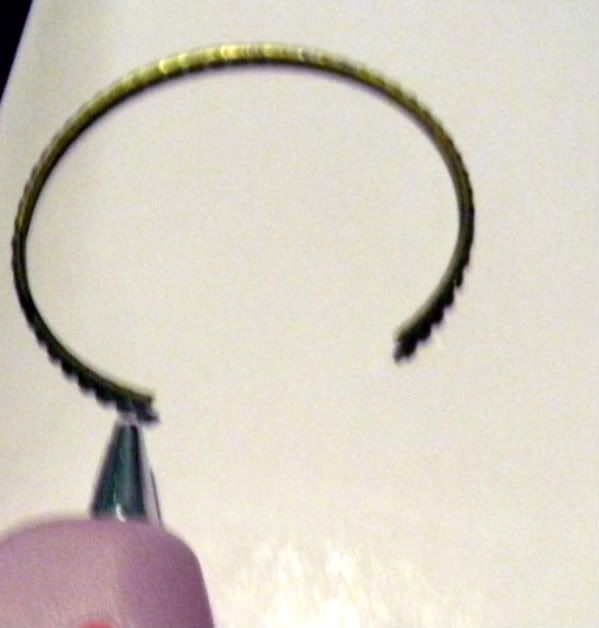 3. take your glue gun and dab a small amount of glue on the end of the bangle and
quickly put the bead in place. Do the same for the other end
4. place it on your wrist and mold it firmly and wear it
Another solution – Fabric covered cuffs (level AVERAGE)
For if you don't mind changing the metal look, saving your hands and adding a little
color for spring and summer
1. take two bangles and cut an inch off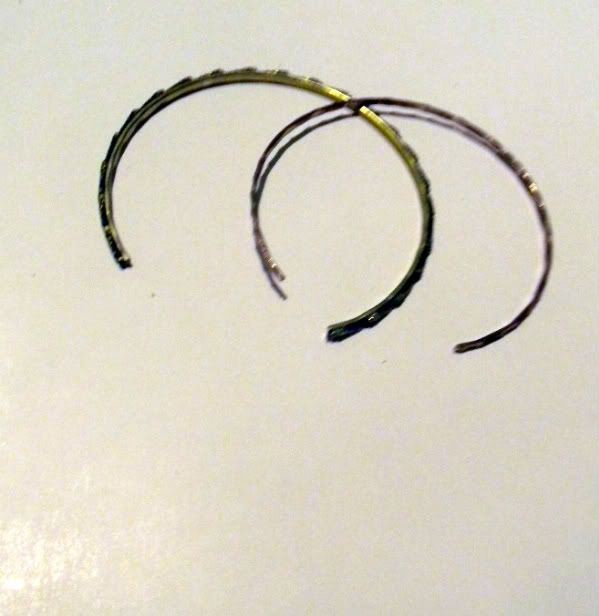 2. cut a 2cm wide, 10 inch long strip of fabric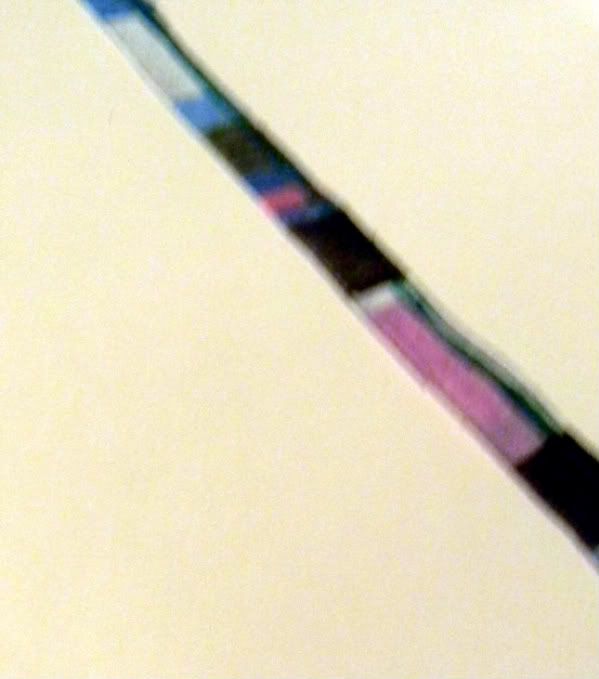 3. place the bangles together and cover with some Jewel It Glue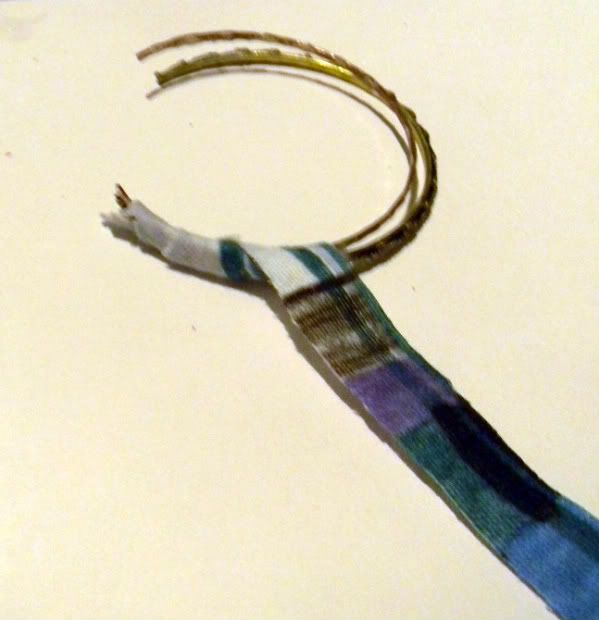 4. start at the end and wrap the fabric tightly with a little overlapping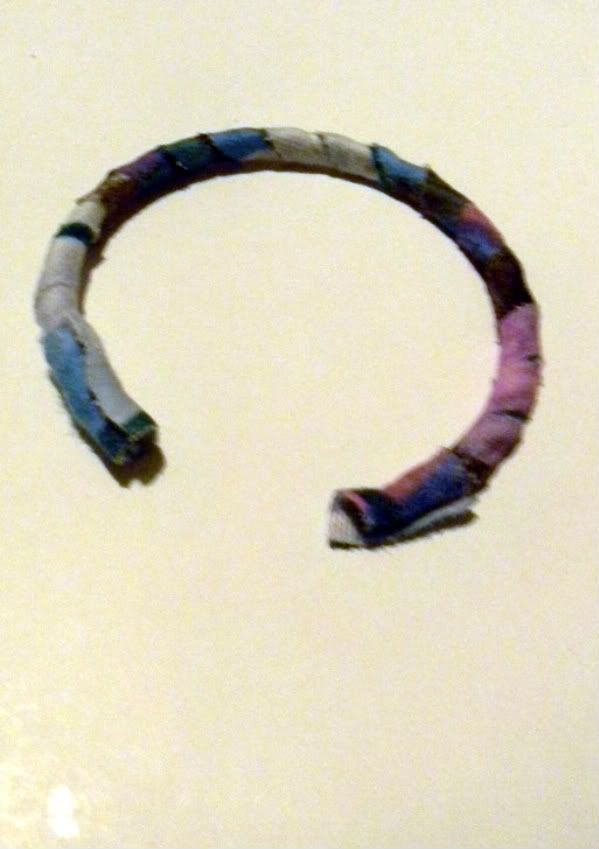 5. to seal the ends, fold the hanging fabric and wrap 4 inches of wire around it to secure. Do the same for the other end.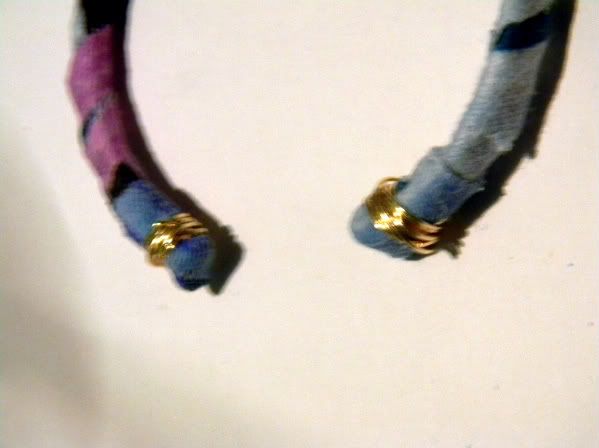 I think that solves our little DIY Dilemma pretty easily and it adds a little style to the regular bangles we see every where. Nothing gives personal style like your own creativity.
It was so much fun solving this DIY dilemma with you and again a huge Thank You goes to Natasha for letting me Blog-sit for the day.
Have fun creating and if you loved this, be sure to check out the bangle statement necklace I'm creating on my blog this week.
Stay Fabulous,
~L~
p.s. for the non-DIYers I have these and other great spring accessories for sale in my new Etsy shop
BUY it or DIY it
.